HISTORIC VIEWS OF LONG BRANCH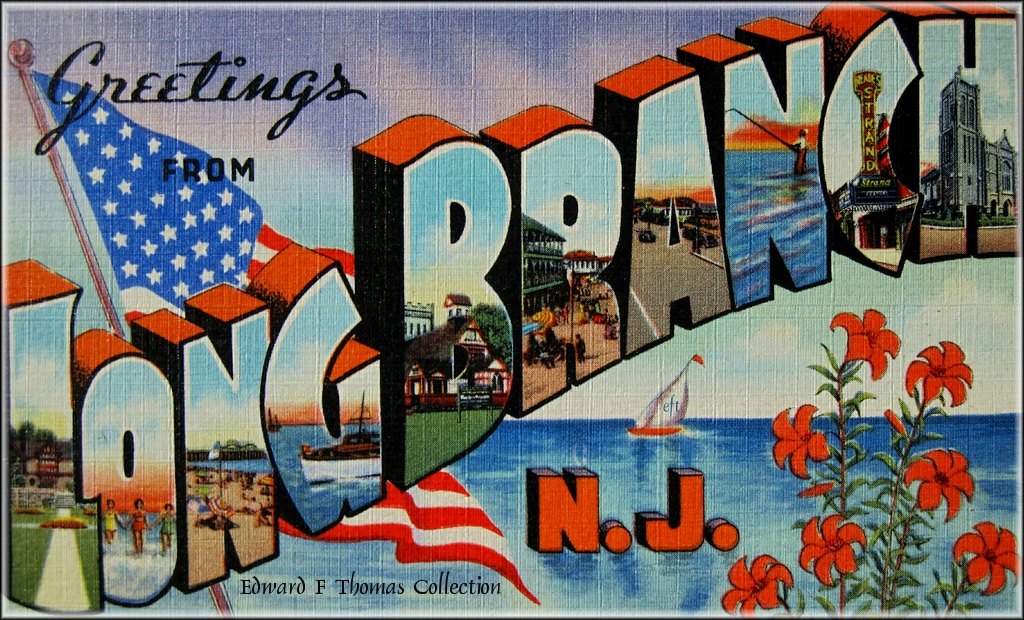 I created this page to display all of the historic photographs, maps and picture post cards of Long Branch that I have been collecting for many years, offered completely free for public view, anywhere in the world. Some of this original material is from as far back as the early 19th Century. With redevelopment taking place so rapidly in every area of the community, it is interesting to actually see how many times every area has changed over the years.

If you enjoy them, please share this site with friends.... Edward F. Thomas.
Another milestone! We are now celebrating our 90,000th visitor to the site as of December, 22nd, 2015!
- Eddie
---
Click on these photo categories below to view
the entire collection:












Please note, I have taken great effort over many years to present this material free for public viewing.
These images are not for sale or reproduction. Nor may they be copied for commercial or other public use.

I appreciate your shared interest in this material and will be posting more as often as possible.
---
Please join us on the Historic Long Branch Facebook Group
to read and share a story by clicking on this link!



Click on this Facebook button link to visit and join the Historic Long Branch Group!
Depending on your internet connection, it may take time to download all the images due to their high definition. Please be patient.
You should set your browser preferences not to use compressed graphics. This will greatly improve the quality of images on your screen, but it will take more time.
If your browser stalls before completely loading, hold your Ctrl button while hitting Reload.. this will clear it so it can properly load the images.
---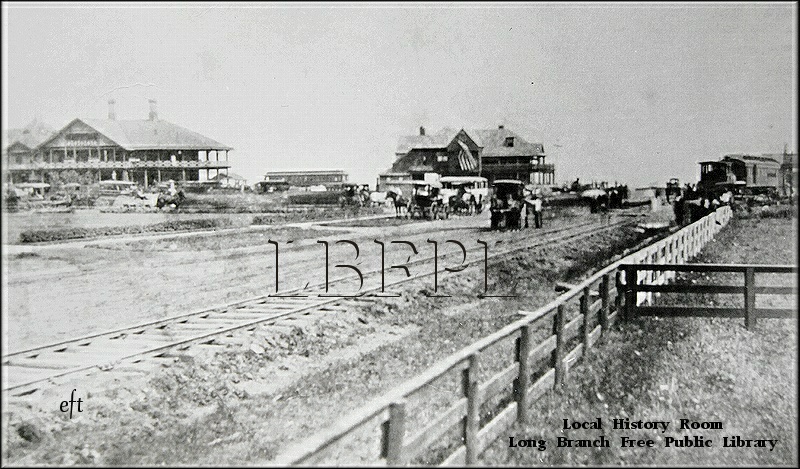 This is one of the "Holy Grail" images I always hoped to find. This is the temporary rail spur built to carry President Garfield to
his beachfront cottage after he was shot. They felt the carriage ride would be too rough for his condition.
There are hundreds more I'm currently working on and should get posted in groups as I complete them.
---
This is a feature I have been trying to get working for more then a year now and I think the code finally works well enough to add throughout the site.
Click on the link below and let me know what you think!
---
Many people have heard of the Long Branch history book entitled "Entertaining A Nation" but have never seen it.
Try the link below to download and read it in high definition, cover to cover!
* You will likely have to reduce the size in your pdf viewer to see the entire pages.*

* The book file has now been reduced in size for faster download and viewing. *
---
---
When there was no money during the depression, Long Branch just printed its own...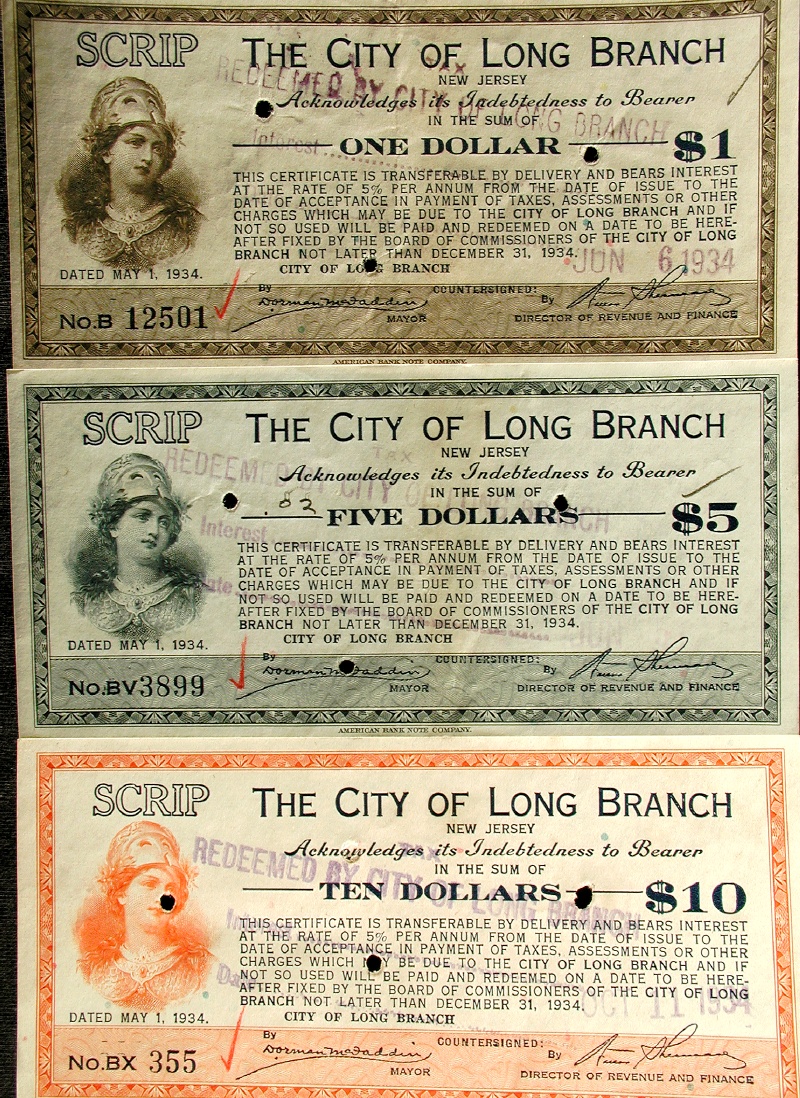 Below is an 1882 $5.00 "Brown Back" bill. This very rare bill was recently auctioned for $2,800.00 !
If you are the lucky new owner of this note, please consider allowing me photograph it in better definition for public display.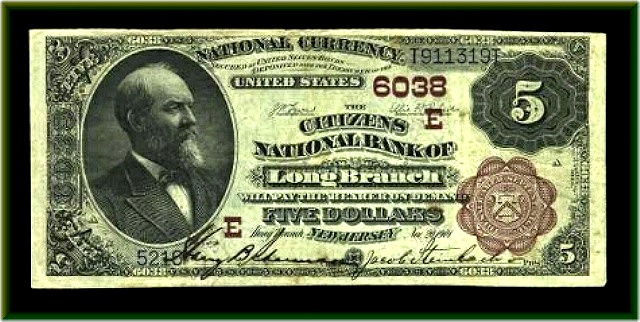 ---
The following pages are an excerpt from the book of Long Branch's History, "Entertaining a Nation."

---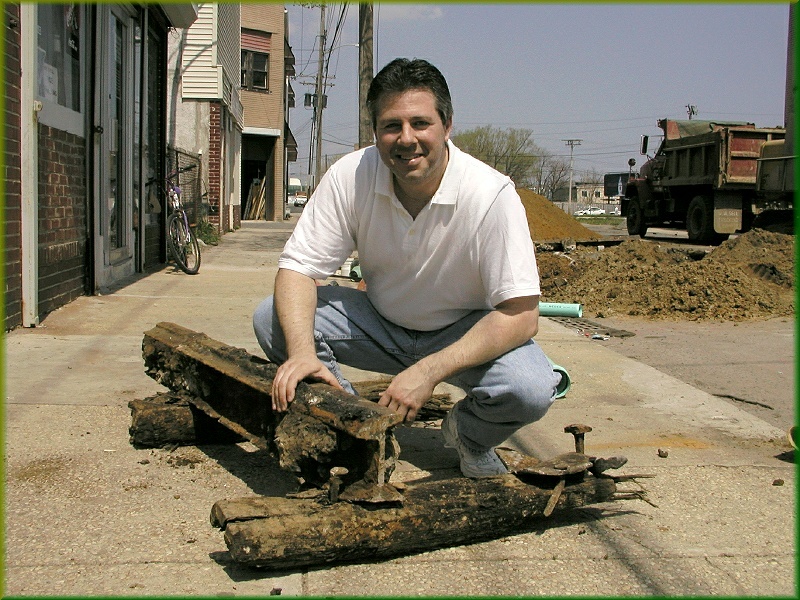 OK, it looks like a pile of rotted wood and rusty metal, but this is a great treasure to me.
This is an original section of the trolley track that has lied hidden and preserved beneath the pavement of Second Avenue for generations.
I was able to collect these pieces including rail, spikes and timber during a sewer line replacement in April 2002.
---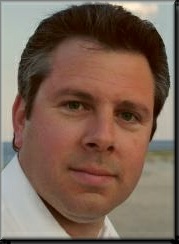 EDWARD F. THOMAS is a 4th generation Long Branch resident, descendent of the Marks family and grandson of Police Chief Thomas Marks. He is the Broker/Owner of Shoreview Realty, Inc., a brokerage in Long Branch for 28 years, an investment property owner and manager for over 30 years, a 30 year member and current Chairman of the Long Branch City Planning Board, past Chairman of the Long Branch Environmental Commission, a Member of the New Jersey Planning Officials, the Monmouth / Ocean County Board of Realtors MLS 2006 Committee Chairman, 2006/2007 Director and Executive Secretary on the Monmouth / Ocean County and New Jersey Board of Realtors, 2006/2007 Director of the New Jersey Association of Realtors, 2006/2007 Director of the National Association of Realtors, member of the Greater Long Branch Chamber of Commerce, federally licensed radio operator W2EFT, and Lifetime Member of the Long Branch Historical Association.
All webpage design is written by, and all content the property of Edward F. Thomas
P.O. Box 30, Long Branch, New Jersey 07740-0030

---
Great collection of post cards. A lot of familiar sights. Some way before my time. A photo of Max's original hot dog stand, apparently not Max's then. View of Columbia Baths, the pavilions along Ocean Ave., where as a kid I watched the moon rise from the ocean, The Hearn estate where I listened to band concerts when in High School ( it was a public park then), down town Broadway---Vogel's, the City Bakery, The Strand and the Paramount (earlier the Broadway) theaters. Your cards brought back a lot of memories. Looking to see more of your collection. Will keep tuned. --C.M., West Long Branch
I really enjoyed looking at your old photos of Long Branch. The city must have been very beautiful and elegant at one time. Thank you for putting the pictures online; I will look forward to additions in the future. --D. P.
Dear Eddie, My brother-in-law, who lives in Long Branch, just e-mailed us your collection of post cards . They are beautiful, informative, and very interesting. My wife was born and raised in Long Branch and I lived there as a child in the late forties. Thanks for sharing your collection. Sincerely, J. F.
Dear sir: Just a quick note to say "thank you" for your excellent cards of the Long Branch area. I enjoyed browsing through your selection. Saw the one in yesterday's Press and figured I would check your website. Thanks again.-- J. L., Ocean Township
I get quite wistful recalling the youth I enjoyed in my native town, thanks for bringing some of it back - I would especially like to see again Chelsea Avenue with Kramer Baths, Max's Hot Dogs - Broadway with The Baronet and Paramount Theatres, Arnold's Deli, Schneider's, Broadway School, The China-Inn, Mario's, Homestead Pharmacy (The way it was inside with the counter), Valentino's Food Market, Kay's Market, The 5 And 10 - I lived on Broadway not far from Joe Kamm's, The Masonic Temple, YMCA, Seaboard Ice (Where I'd stop for an ice-cold swig of water after school), ALB Manufacturing (My Mom was a seamstress there), then we moved to Gerard Avenue (Off Norwood) - It'll bring tears to me, but could you show any of the aforementioned? I wish I could contact some of the people I knew from my school days --Thanks from J.V.C.
What an outstanding site!! Keep up the good work, I will spread the word. Good Luck,--- P. J.
I was happy to see that good old Long Branch made it online. Being a 23 year resident of Long Branch an I don't remember it looking much like that; of course much of the time I spent there was in the 70's & 80's. I do remember the public library had an extensive collection of historical Long Branch photos. The collection you have complied was impressive none the less, keep up the good work. -- S. K. H., Faculty of Arts and Sciences -
This is just a WONDERFUL SITE. I hope you are able to post different picts in the future. I am very interested in local history. On my mother's side I am a direct descendent of Penelope Stout, who was the first settler in Monmouth County. THANK-YOU VERY MUCH & HAPPY HOLIDAYS!!! -- B. G.
---



Click The LINK News banner above for the most accurate local news.

Free counters provided by Andale.

Wow! We are celebrating our 100,000th visitor to the site as of May , 18nd, 2016!
- Eddie
We are now celebrating our 90,000th visitor to the site as of December , 22nd, 2015!
- Eddie

We are now celebrating our 80,000th visitor to the site as of June, 2nd, 2014!
- Eddie
Another milestone! We are now celebrating our 70,000th visitor to the site as of July, 2nd, 2013!
- Eddie
Again, thanks to all my viewers as I now celebrate my 60,000th visitor to the site in June. 2012!
- Eddie
Thanks to all my viewers as I now celebrate my 50,000th visitor to the site on this day, January 28th, 2011!
That is another 10,000 views to this site in the past year !
- Eddie
Thanks to all my viewers as I now celebrate my 40,000th visitor to the site on this day, January 20th, 2010!
That is 10,000 views to this site in the past year exactly to the day!
- Eddie

Thanks to all my viewers as I now celebrate my 30,000th visitor to the site on this day, January 20th, 2009!
Music credit: "Cheer Up, Smile, Nertz!", Eddie Cantor (1931)